For those of you I haven't met, please let me introduce myself. My name is Kathy Claycomb, and I've been with B2T since 2005 as an instructor, courseware developer, and lead expert.  I'm very excited to share that my husband and I are the new owners of B2T Training.
A little history:  In 2018, after 18 successful years in business,  B2T Training was acquired by Netmind SL. Netmind is a global services company headquartered in Spain.  Last fall Netmind made a strategic decision to de-emphasize business analysis training in North America.  We were heartbroken to hear this.  B2T has a long tradition of providing best-in-class training; in fact we regularly hear from customers from all around the world who were in class 5, 10, or even 15 years ago. They still remember their training and use the materials.  We hated the idea that our customers would no longer have access to B2T's content and expertise.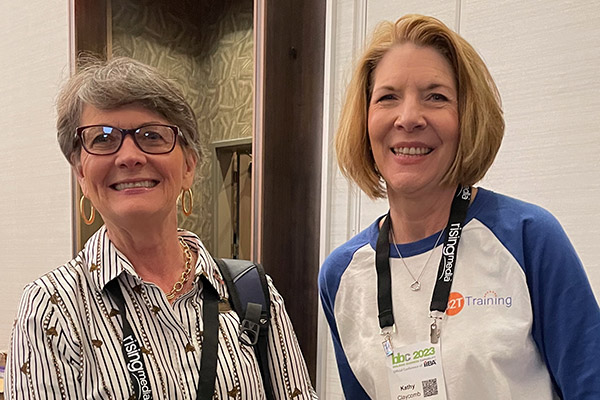 After a lot of soul searching (and number crunching!) my husband and I approached Netmind about continuing the North American operation. We purchased the exclusive rights to B2T's training materials in North America.  We have an ongoing partnership with Netmind for international training opportunities, and we'd like to thank them for their help during the transition.
We intend to continue B2T's tradition of top-quality instruction and exceptional customer service.  Let us know how we can help you! We invite you to check out our website for info on all our current offerings. 
Kathy Claycomb
Managing Partner, Lead Expert
Kathy Claycomb brings over 35 years of experience to the classroom. She has participated in all phases of solution development using everything from agile to waterfall methodologies (and quite a few in between). Before joining B2T, her career spanned roles from application developer to Senior Director of Services at various organizations. Kathy has broad industry background including transportation, manufacturing, insurance, energy, healthcare, and banking.
Kathy's first love is teaching, and throughout her career she has always managed to spend a portion of her time instructing. She has an engaging, highly interactive teaching style that ensures students leave the course with a thorough grasp of the material. Her students consistently praise her teaching abilities and her talent for drawing on her personal experience to enhance their learning. 
Kathy served as the Technical Editor for Business Analysis for Dummies, 2nd Edition.