As customer experiences become more and more digital, we have to change how we interact. For most organizations, the days of winning over a customer face-to-face with a hand shake and a smile are over. Digital customers are the new norm and are transacting with us all over the world, 24/7, independent of a sales person! The digital customer experience journey is definitely a trip and the need to understand it couldn't be more imperative. This understanding can be complex and requires empathizing with your customer to gain a different depth of insight.
Digital experiences are constantly changing. It started simply enough with email and a website, but has evolved to include a variety of social media platforms. Customers are seeing products on Instagram, Facebook, YouTube, and more. The more time they spend with technology, the more opportunity to interact with your products. How your customers internalize these touchpoints and decide to act is their digital customer journey.
It starts with awareness and moves through to advocacy for your product; encouraging others to see and experience your product for themselves. It is no longer enough to understand what a customer needs or wants. We need to understand how the customer thinks and feels about any interaction with your product. We need to architect the experience to meet their expectations. Ideally, when they see your product, they want to engage and take action to learn more. That journey (we hope) moves to them purchasing our product.
How you advertise and get your customer to engage with a product is an evolving art. What will drive a customer to click to see more about a product? What do they expect when they do click on an ad? How are you making it easy for the customer to see your product, learn about your product, and decide that it is the thing that will complete their life? This complex journey is best captured by thinking and acting like a digital customer.
Develop personas describing your customer. Understand their specific role and goal in the digital space. Becoming clear on who your customer is and what they need will allow you to identify the rest of their digital journey. One of the mistakes we make in our analysis is not differentiating customers to understand them. Our customers are not the same! 
A customer journey map allows you the space to think through the eyes of a persona on a digital journey. Chart their course to envision how a touchpoint (ex. Facebook ad) will be received. What is their expectation when they click on your ad (an action)? What are they thinking about the experience? Consider:
Are they interested in learning more?
Are they confused?
How are they feeling?
Are they excited to learn more?
Are they frustrated?
Does the ad text, colors or picture evoke an emotional response to entice them to continue the journey you want them to?
Are they so confused they give up and abandon the journey?
Once they've they click the ad:
What do they expect?
Do they expect to learn about the product?
Will they go directly to purchase?
How many clicks will they have before they can learn more?
What opportunities do you have to show that customer different products to understand more things?
What related products would they benefit from?
Customer journey mapping is a technique to create a journey that doesn't end. Think like your customer and immerse yourself in their experience to understand how to keep them coming back! The goal is to move the customer through their journey from awareness of a product to purchasing then to recommending your product to all their friends. What opportunities do you give them to easily share their experience with their social network?

The basic components of a customer journey map are:
Personas
Touchpoints
Actions
Thinking
Feeling
Expectations
Opportunities
Discover personas through understanding who your current customers are and considering the customers that you want in the future. What are your goals? Do you need to focus on different personas to achieve your goals? Be specific with your personas, name them and assign attributes such as income or education or geographic location. This gives you context to understand their journey.
For more on using personas and to download our template, see our Six Steps to Creating – and Using – A Persona post.
Your persona will become aware of your product through touchpoints. This is the beginning of the customer's journey. How will they connect? In the digital world it will be through an interface with a tool or through an invitation from one of their friends. The touchpoints will continue with steps along the journey. Understand the impacts at each touchpoint and the actions they will take after.
Actions and Key Activities
The touchpoint will trigger an action to step forward or end the journey. What movement will they make and what actions will they take? Mapping the next steps will focus the design of the customer experience. After they read the ad and look at the pictures they may choose to click to learn more or to buy the product. Anticipate the actions a persona will take. Architect the journey to draw them in.
What is the persona thinking on the journey? Is the experience clear or is there confusion? Does the persona think, 'This is well organized, I can clearly see where I need to go!' or, 'This makes no sense. I can't understand where I can learn more!' The journey could end here. Thinking leads to feeling. Are they feeling safe to continue? Do they trust what you have presented to continue in their journey? Anticipating what a persona is thinking and feeling informs you to consider the emotional responses in their journey. This is powerful insight to understand the satisfaction level of the journey.
Focus on what the customer expects to have happen for any given touchpoint. This is like the happy path in a use case. When a digital customer initiates an action, there is an expectation of a response. Is the expectation that a screen loads with clear text and graphics to guide the customer in their journey, should they be able to login in using credentials from another source? Do they expect to see information in a new window? Knowing their expectations helps form the design.
There are opportunities for the customer and for the company. How can you delight the customer by suggesting items they didn't think of in their journey? What partners can help you delight the company? Consider the opportunity for the company when the persona is a loyal customer advocating for your product. How can you help them be that advocate? These follow-up opportunities are powerful. Consider making this an easy step on the journey!
You can also use the Customer Journey for current state analysis and to understand how your customer, whether internal or external, currently interacts within your existing processes or products (including applications). Use the same look at touchpoints, interactions, experiences, emotions, and expectations that are outlined above. Understand where to improve your process or products so that you better serve the customer. That customer journey mapping can help you continuously adapt and improve! 
Make use of this technique to "become the customer" by thinking like they do and anticipating their journey. This will allow you to discover requirements for solutions you wouldn't find with other techniques.
Download our template to help get started creating your customer journey map!
Customer Journey Map Download
Use our template as a guide to challenge you to think through the eyes of your customer.
The world is different in the digital age. Understanding the journey is a competitive advantage!
– Heather
Editor's Note: This blog post was has been previously published by B2T on our previous website. Due to its popularity, Kathy has updated its content to be more comprehensive and accurate for the state of today's environment.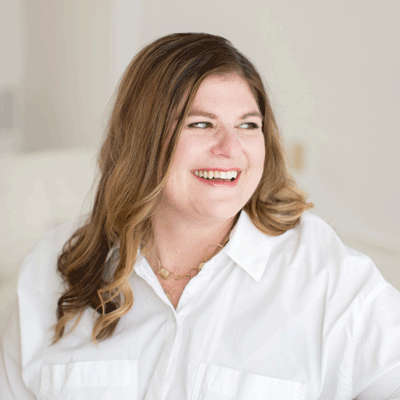 Heather Mylan-Mains

SR. INSTRUCTOR
Heather is from Des Moines, Iowa. She is a stimulus for change as a mom, consultant, business analysis instructor, and a longtime volunteer for the IIBA®, currently on the Board of Directors.  For the past 20+ years, she has collaborated with a variety of project teams to create better business outcomes. She is a fierce advocate for business analysis and loves to share her passion through speaking, teaching, and mentoring.  She believes business analysis is a thinking profession and applies to everything and everyone!
Heather loves to put together puzzles and figure out how the pieces fit together. She also loves to travel and wants to visit everywhere in the world. She has an MBA from Drake University, a BA in Accounting from Grand View College, is a CBAP®, CSM and PROSCI and has survived many PhDs (Pretty hard Days).